since
1882
Established in the community of Woodwardville in 1882, Trinity has remained a cornerstone of the community for more than a century. We retain our country church charm while innovating to connect with the suburban setting that has blossomed around us.
growing together
We are all about growing together in Christ. From our children's programs to our opportunities for adult learning and fellowship, the life of faith is all about growing in the love of God and our neighbors.
Join us and see what God can do in your life!
Community U.M.C.
In 2008, Trinity joined with Community UMC to form a Cooperative Parish, sharing resources and ministries to better share God's love with the surrounding community. You can learn more about the programs and activities of our sister church by visiting their website:
Growing Together in Christ
Being His Hands and Feet
United Methodists share a common heritage with all Christians. We affirm that God is one and indivisible, yet God is revealed in three distinct ways. We believe in the mystery of salvation through Jesus Christ: God became human in Jesus of Nazareth, and his life, death, and resurrection demonstrates God's redeeming love. The Holy Spirit is God's present activity in our mist. When we sense God's leading, God's challenge, or God's comfort, it's the Holy Spirit at work.
As United Methodists, the way we come to believe is key to our way of life. The living core of the Christian faith is "revealed in Scripture, illumined by tradition, vivified in personal experience, and confirmed by reason." While there is a great diversity of beliefs and traditions within the United Methodist Church, the grace of God makes us one, holy, catholic, apostolic church. You can read more about what we believe at www.umc.org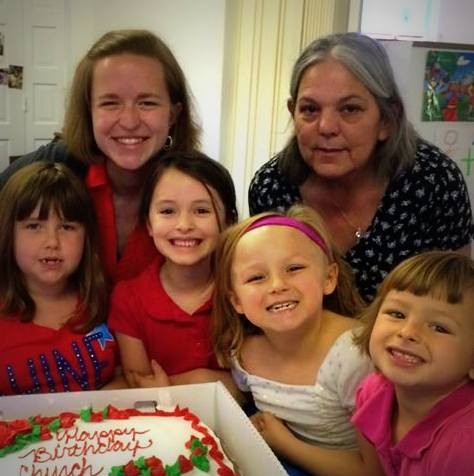 Our Pastor: Hilary ann golden
Pastor Hilary is a native of Pittsburgh, Pennsylvania. She graduated from Messiah College with BA in Christian Ministry & Cross Cultural Studies in 2006 and from The Seattle School of Theology & Psychology with a Master of Divinity in 2012. She has a diverse work history which includes being the Associate Pastor of Children, Youth, and Their Families at Community UMC, the Associate Pastor of Youth and Christian Education at Quakertown UMC, the Section 8 Coordinator for Indiana County Housing Alliance, a Student Leadership facilitator at The Seattle School of Theology and Psychology, and a youth & worship leader at a number of UMC & Presbyterian churches. She has contributed writing to asacredjourney.net and the UMC's Rethink Church websites. Since July 1, 2016, Hilary has served as Trinity's Pastor while continuing to serve as the Associate Pastor at our sister church, Community UMC.
Connect with Pastor Hilary by email at pastorhgolden@gmail.com or on social media: Facebook + Twitter + Instagram