since
1882
Established in the community of Woodwardville in 1882, Trinity has remained a cornerstone of the community for more than a century. We retain our country church charm while innovating to connect with the suburban setting that has blossomed around us.
growing together
We are all about growing together in Christ. From our children's programs to our opportunities for adult learning and fellowship, the life of faith is all about growing in the love of God and our neighbors.
Join us and see what God can do in your life!
Growing Together in Christ
Being His Hands and Feet
United Methodists share a common heritage with all Christians. We affirm that God is one and indivisible, yet God is revealed in three distinct ways. We believe in the mystery of salvation through Jesus Christ: God became human in Jesus of Nazareth, and his life, death, and resurrection demonstrates God's redeeming love. The Holy Spirit is God's present activity in our mist. When we sense God's leading, God's challenge, or God's comfort, it's the Holy Spirit at work.
As United Methodists, the way we come to believe is key to our way of life. The living core of the Christian faith is "revealed in Scripture, illumined by tradition, vivified in personal experience, and confirmed by reason." While there is a great diversity of beliefs and traditions within the United Methodist Church, the grace of God makes us one, holy, catholic, apostolic church. You can read more about what we believe at www.umc.org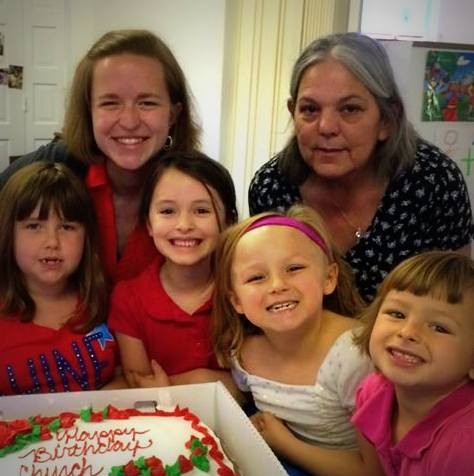 Pastor Sandy is a native of Washington State. She graduated from Andersonville Theological Seminary with Associates in Biblical Studies, Bachelor of Divinity and in December 2016, Master of Divinity. She has a diverse work history which includes serving in U.S. Air Force, maintaining several Customer Service positions, Serving as children and youth director at Bowie UMC. She has held several committee chair positions which include Chair of Education, Chair of Outreach and Chair of Trustees. Since July 1, 2018, Sandy has served as Trinity's Pastor while continuing to work at the Rich Reilly Insurance Agency.
Connect with Pastor Sandy via email: Pastorsandyk@gmail.com